Call Us @ (610) 738-4410
Here at The Grille, located inside the historic Bordley House, we are inspired by John Bordley's dedication to artisan food, craft beers, and local agriculture. Much like crops, we believe that menus should be rotated with the seasons to ensure the freshest quality.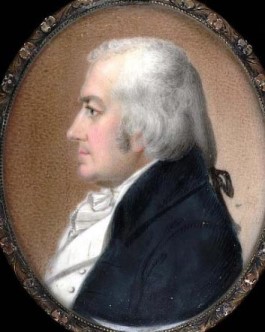 John Beale Bordley
Born in Annapolis, Maryland in 1727, John Beale Bordley became a successful Lawyer & Baltimore Judge, but is most well known for his research and publications on American farming practices. Convinced that American farming could be significantly improved, Bordley studied the works of leading British experts and experimented with different agricultural methods. Most notably, Bordley encouraged local farmers to frequently rotate their crops and to employ the use of manure as a valuable soil fertilizer.
In 1791, Judge Bordley and his wife Sarah moved to Pennsylvania, where they kept a house in Philadelphia and a large farm in Chester County. On his farm, Bordley conducted many agricultural experiments and published his written works. In the Bordley family memoirs one historian quotes, "When this independent farmer's foreign beers, wines, porters and ales began to diminish in his cellars, he started a brewery of his own, and planted a vineyard. When his beer was fermented, he put it away in casks made by his own carpenters, from timber cut down out of his own woods, and he even manufactured his own salt from the Chesapeake Bay."
Offering Indoor & Outdoor Seating
The restaurant overlooks our spectacular 18 Hole Championship Golf Course, offering a "unique twist on the usual", an alternative to casual family dining. The dishes are fun and creative, while still reflecting a purist's view of cooking. The quality of the ingredients do most of the talking.
Spacious Dining
The dining area exudes its own unique brand of charm, boasting a menu ensure to delight every palate and tantalize every taste bud. Our beautiful bar serves a variety of delectable wines and unique drink options.